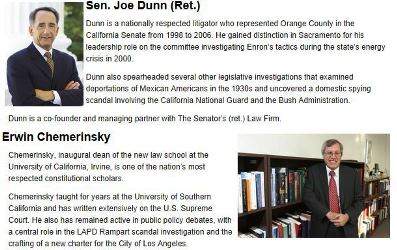 Erwin Chemerinsky, dean of the UC Irvine School of Law, told the O.C. Register, regarding the young man who wore a profane "FTP" hat that resulted in the shut down of this week's Santa Ana City Council meeting, that he didn't know if the hat's profanity, or Santa Ana Mayor Miguel Pulido's actions, violated any Santa Ana city law. But, he said, by closing a public meeting and urging police to arrest people for staying, Pulido "clearly overreacted."
How can Chemerinsky say that when "a large knife left behind was found" in the Council Chambers after the punks in question were cleared out, according to ABC7.
Here's the problem with the Register quoting Chemerinsky – he is a member of the Board of Directors of the Voice of OC, a non-profit online news source funded by the Orange County Employee's Association.  And Chemerinsky as well as fellow VOC Board Member Joe Dunn, have a beef with Pulido that goes back a few years.
Dunn, back in 2003, was a State Senator who represented Santa Ana in the State Legislature.  But when the Fourth Circuit Court of Appeals was negotiating with the City of Santa Ana for a larger property and a new building Dunn was leading the charge to move this Court to Irvine – to be located specifically near the UCI Law school, which a few years later hired Chemerinsky as their Dean, despite his liberal politics.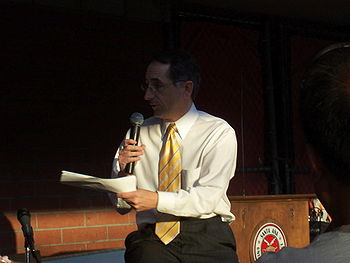 Dunn told the L.A. Times that "I'm a proponent of moving the court to UCI."
Santa Ana Mayor Pulido acknowledged Dunn's backstabbing at the inauguration of the new Fourth Circuit Court of Appeals, which Pulido successfully kept in Santa Ana, when he said, " I know that during this process Our Senator at the time, Joe Dunn, we went back and forth, had differences of opinions."  They sure did!  Dunn tried to move this Court to Irvine – and Pulido punked him!
What Pulido did was very important to the well-being of the people of Santa Ana.  Keeping this important Federal Court in our city meant saving hundreds of jobs – and those employees spend money in our city every day, particularly in our Downtown.
Santa Ana ended a lease with the Orange County Probation Department at the corner of Ross Street and Santa Ana Boulevard to make room for the court and secured discounted parking for employees at a nearby structure.
Obviously Dunn was very peeved that Pulido stepped in and stopped his scheme to steal this Court and move it to Irvine. And Chemerinsky clearly is still holding a grudge as well.
But if you were to ask Santa Ana residents what they think about keeping the Court of Appeals in our city I think most of them would say that they are appreciative of Pulido's efforts.
Dunn clearly tried to screw the people of our city – something I will never forget.  Pulido did have some help in stopping him, specifically former Santa Ana Councilwoman Claudia Alvarez and current State Senator Lou Correa, who worked hard to stop Dunn's plot.
Sadly Dunn is still getting revenge on Pulido by having his Voice of OC writers rip him on an almost daily basis.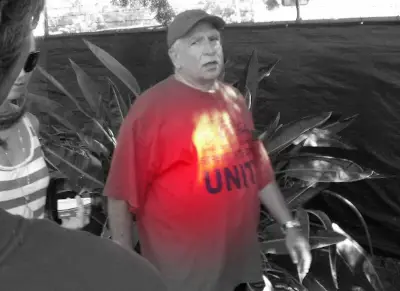 It is also worth noting that Nick Berardino (pictured above), the grouchy head of the OCEA, who as I noted funded the Voice of OC, has his own beef with Pulido.  A few years ago a Democrat named Tom Umberg, who was a friend of Berardino, ran for Correa's seat on the Board of Supervisors, when Correa moved on to the State Senate.  But Umberg hit a major snag, "Umberg admitted to and apologized for cheating on his wife in a four-year affair," according to the Free Republic.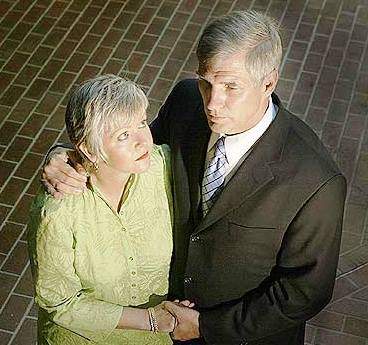 Umberg also admitted that he met his mistress through Democratic Party activities!  The affair began after Umberg left the White House Office of National Drug Control Policy in 2000 and was working for a Washington law office.  After the affair ended, the woman, whose name was not disclosed, confronted Umberg's wife, Robin (pictured above), at their family home, visited the Assembly gallery in an attempt to speak to the assemblyman and attended a school event involving the family.
As you might imagine Umberg lost that election.  Pulido did not support Umberg and Berardino has held that against him ever since.
Clearly Dunn and Berardino are very petty people and their issues with Pulido are ridiculous.  Yet look at the grief they have put Pulido through ever since.  How disgusting – and to use what is supposed to be an objective media source as their weapon against Pulido is simply intolerable and unprofessional.