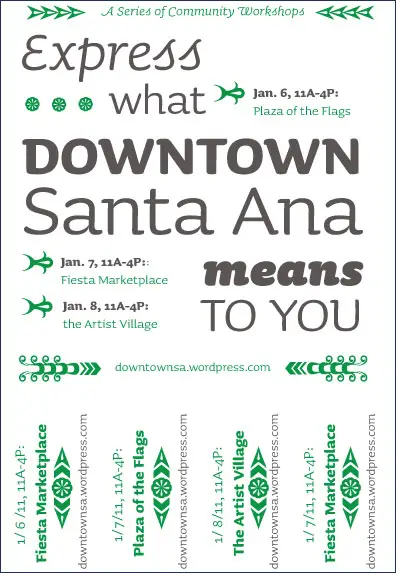 Eileen Hsu, Graphic Design MFA student at CalArts, is embarking on a personally exciting graduate thesis: an identity design system for Downtown Santa Ana. Her two years living in Santa Ana, along with regular visits to her boyfriend of seven years and a longtime resident of the city, has helped her to see past its negative press and for the culturally rich and authentic place that it is.
This Thursday is the big moment!  With the support of Downtown Inc., Santa Ana Homeland Security, Calacas, Saint Teresa's Gifts, CSUF Grand Central, Teresa's Jewelery, RAGS, the History Room at Santa Ana Main Library, and Councilwoman Michele Martinez, something great is about to happen.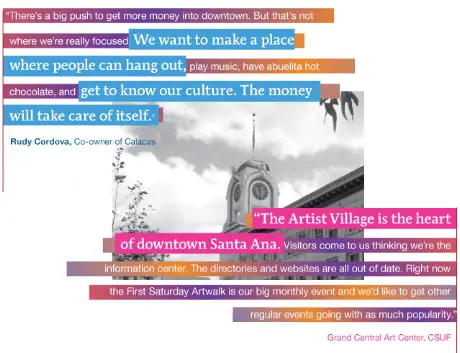 Hsu is setting up a booth to find out how Downtown Santa Ana users view their community. As a token of gratitude, she'll thank you with chocolate!
Visit the booth from 11am to 4pm on these dates:
Jan. 6, Thurs: Fiesta Marketplace (near 4th Street and French)
Jan. 7, Fri: Plaza of the Flags (Civic Center Plaza, between Library and County Courthouse)
Jan. 8, Sat: Artist Village (Second Street Promenade)
Check out Hsu's blog at this link.