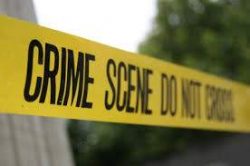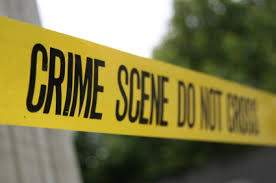 A friendly game between former players of two professional Mexican soccer clubs on Sunday afternoon, June 25, at Eddie West Field in Santa Ana turned violent when dozens of fans rushed the field and began beating each other, forcing authorities to suspend the match, according to the O.C. Register.
The "game of legends" featured former Club America and Pumas players was supposed to benefit Santa Ana-based United Soccer Talents Foundation, which supports soccer players.
We posted a short video about this fight on our Facebook page yesterday and the comments really blew up. I was surprised that some of our readers appeared to be mad at the police – not at the rioting soccer fans.
Needless to say this episode is an embarrassment to the City of Santa Ana and a black eye on all of us. The timing of this is awful as our President, Donald Trump, has been ripping Mexicans for exactly this sort of behavior.
The majority of residents in Santa Ana are Latinos and many of them are immigrants, not just from Mexico but also from Central and South America. Most of these immigrants are law-abiding families who are trying to survive in a city with not enough affordable housing. Granted we have quite a few undocumented residents but that does not mean that they are criminals.
The folks who decided to riot at this charity game should be maligned for this ridiculous behavior. This episode is not the fault of our police. It is the fault of the folks who decided to act like crazed beasts at a public forum.
I have to wonder to what extent alcohol might have been involved in Sunday's soccer debacle? I don't know if alcoholic beverages were sold at Eddie West Field or if folks just got their drink on before the game. But it is a fact that drinking too much alcohol can unleash your inner monster – and that sure seems like what happened on Sunday. If alcohol was sold at this match the city needs to reconsider that policy and ban alcoholic drinks at Eddie West Field if they are not already banned.
There was apparently not enough security at the soccer match – and that is a problem that should not be repeated. By now our police department and city planning agency should know that an event like this demands a lot more security than a high school graduation.
There is indeed a grand passion for soccer in Mexico to an extent we don't understand here in the U.S. although so many of our kids play youth soccer. The only possible analogy would be the American love for American football –  but that is being driven mostly by online gambling and fantasy football. Mexicans love soccer for so many more reasons – it is an emotional process and as we saw on Sunday the fans can at times take this way too far.
This fight made us all look bad. Let's make sure it doesn't happen again.