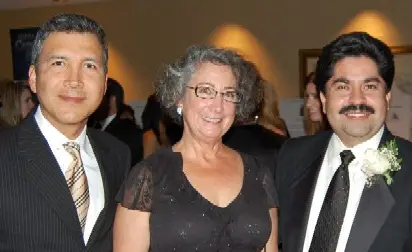 State Assemblyman Jose Solorio (D-69) has reportedly convinced Santa Ana City Councilman Vincent Sarmiento to run for the 69th Assembly District in 2012, when Solorio will term out.
Sarmiento was appointed to the Santa Ana City Council when Solorio resigned to go to Sacramento.  Now, I am told, Sarmiento will return the favor, as the Santa Ana City Council will appoint Solorio to replace Sarmiento, in Ward 1.
I am told Solorio will have a tough time getting four votes from the current Santa Ana City Council  – he can rely on David Benavides, Carlos Bustamante and Mayor Miguel Pulido, but Mayor Pro Tem Claudia Alvarez is no fan of his, nor is Council Member Sal Tinajero.  Council Member Michele Martinez will be the all-important swing vote.
Julio Perez, the political director of the OC Labor Federation, was considering running for the 69th, according to various sources, but that is now unlikely.  Sarmiento should be able to raise a lot of money, with Solorio's support.
The 69th is a predominantly Democratic district.  That may change via redistricting but until that happens, Sarmiento will be the presumptive victor, should he win in the Democratic Party's primary, as the OC GOP has not been able to challenge for the seat since the days of former Assemblyman Jim Morrissey, who infamously hired a Democrat to run his campaigns.