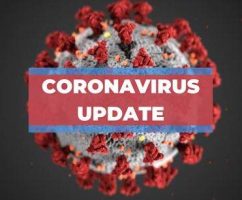 The County of Orange provided an update today on which businesses are allowed to open and on rules surrounding masks.
The following businesses, services and locations are allowed to operate, with modifications outlined by California Department of Public Health guidance:
• Movie theaters and family entertainment centers
• Restaurants, wineries and bars
• Zoos and museums
• Gyms and fitness centers
• Hotels (for tourism and individual travel)
• Card rooms and racetracks
• Campgrounds and outdoor recreation
• Public and HOA swimming pools
• Retail
• Restaurant takeout, delivery, and dine-in
• Office-based businesses; telework remains strongly encouraged
• Outdoor museums
• Childcare
• Shopping malls, strip malls
• Logistics and manufacturing
• Hair salons
• Church services, funerals, cultural services, and protests
Additionally, the use of face coverings is no longer required in public but is strongly recommended. The County's face coverings order and California Department of Public Health guidance for individual industries' use of face masks supersede the City of Santa Ana's face coverings rules, which no longer apply.
The County's business reopening guidance is at https://occovid19.ochealthinfo.com/
State guidance for industries is at www.cdph.ca.gov/Programs/CID/DCDC/Pages/Guidance.aspx
The California Department of Alcoholic Beverage Control additionally has modified its guidelines for serving alcohol after the California Department of Public Health removed the requirement that alcoholic beverages be served only in conjunction with meals. More details are available at www.abc.ca.gov/modification-of-covid-19-relief-regarding-on-premises-meal-requirements/
The City of Santa Ana is preparing to reopen the Santa Ana Zoo and swimming pools at a later date. Santa Ana City Hall and tennis courts have already reopened to the public.
For more information about City of Santa Ana services during the pandemic, please visit www.santa-ana.org/covid19.