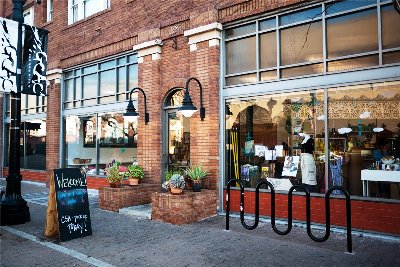 Congresswoman Loretta Sanchez (CA-47) to visit newly-opened downtown Santa Ana businesses
By: Downtown, Inc.
U.S. Rep. Loretta Sanchez is scheduled to visit newly-opened small businesses in downtown Santa Ana on Tuesday, August 7 from 2pm to 5pm. The business visits will begin at 2:15pm at the "Road Less Traveled" store located at 125 N. Broadway, Ste. C, in Downtown Santa Ana.
"I am looking forward to meeting business owners who have made an investment in our community despite the economic downturn," said Rep. Sanchez. "As a member of the Joint Economic Committee, I understand that small businesses play a vital role in the recovery of our economy; and I applaud these new businesses for stimulating economic growth and creating jobs."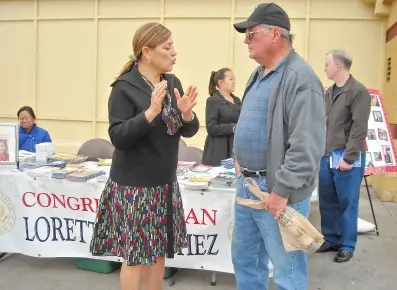 Rep. Sanchez has long been an ardent advocate of small businesses. She has hosted a series of free small business workshops designed for local business owners to obtain information about government resources and programs that can help their businesses to expand and flourish.
The business visits will include a variety of business types ranging from modern restaurants and cafes to fashion stores. Congresswoman Sanchez will be presenting congressional certificates of recognition to the owners of the newly-opened businesses.
Tuesday, August 7, 2012
2:00pm to 5:00pm
First business visit: Road Less Traveled
125 N. Broadway Ste. C
Santa Ana, CA 92701
###
MISSION: a shop with that provide natural and unique (local/handmade/fair trade) items as well as a community education space.
STORY OF RLT:
Road Less Traveled (RLT) started as the brainchild of Delilah Snell, who wanted to see something different in her Orange County community.
In August of 2005, she rented a 500-sq. ft. retail shop in an unknown spot on North Main Street where she saw the need for eco/non-toxic/sustainable goods with $5,000 of savings from working at The Gypsy Den. Over the next 6 years, her store became a hub for creative thinkers, community members and artists to find something literally of-the-beaten-path. In that time, RLT had won awards and media attention for eco-education and creativity, and Delilah lectures across the state on food sustainability, creative business development, DIY and green consumerism.
In February 2012, RLT moved to downtown Santa Ana to collaborate with Grand Central Art Center in a new home in the heart of the Artist's Village. RLT has also partnered with friend and fellow green business Belly Sprout offering eco-beauty and natural parenting.