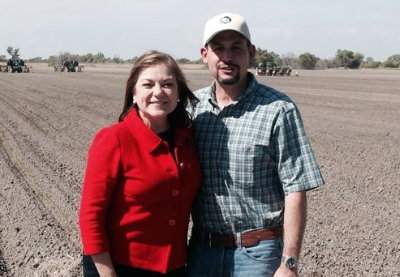 Water Drought Briefing & Recognition Event
Congresswoman Loretta Sanchez
As you are aware, the state of California continues to face one of the most severe water droughts on record.
In fact, the 2014 water year was the third driest year on record in terms of precipitation in California. Unfortunately, our state is now entering its fourth consecutive year of drought. I applaud the commitment of California residents by reducing their June water use by more than 27 percent – but more work remains to be done.
As your representative, I am working diligently with my colleagues in Congress to find solutions to the drought. Last month I co-sponsored H.R. 2983, the Drought Recovery and Resilience Act of 2015 which would address innovative water financing, improving infrastructure and water management, planning for future droughts, and other important factors.
I cordially invite you to attend my Water Drought Briefing & Recognition event. The goal of this event is to provide the public with an update on the water drought situation and valuable information on ways to increase water conservation. At the same time, I will be recognizing a few individuals and businesses from my district who have taken an active role in promoting and enacting water conservation.
This event is FREE and open to the public.
WHAT: Water Drought Briefing & Recognition Event
WHEN: Thursday, September 3, 2015 – 6:00 pm to 8:00 pm
WHERE: Rancho Santiago College Boardroom, 2323 N. Broadway St., Santa Ana, CA 92706
To reserve your seat or for more information, please contact 714-621-0102 or email ca46rsvp@mail.house.gov.
###