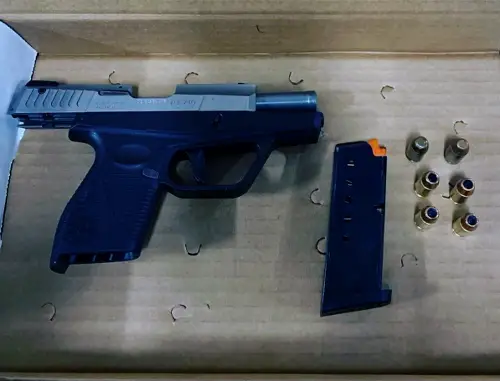 While conducting a patrol check, SAPD MET Detectives observed two subjects walk away from a vehicle. Detectives detained both subjects and learned they were both gang members.
During their investigation, detectives observed narcotics in plain view inside the vehicle associated to the subjects.
After a search of their vehicle, detectives also located a firearm.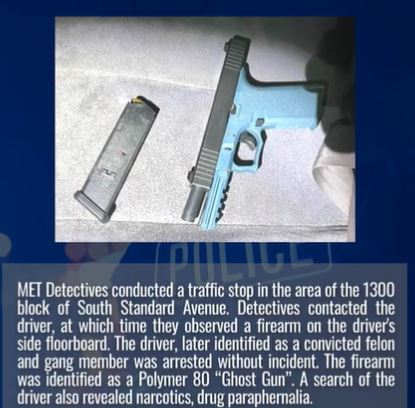 SAPD MET detectives conducted a traffic stop in the area of the 1300 block of South Standard Avenue.
The detectives contacted the driver at which time they observed a firearm on the driver's side floorboard.
The driver was later identified as a convicted felon and gang member. He was arrested without incident.
The firearm was identified as a Polymer 80 "Ghost Gun."
A search of the driver also revealed narcotics and drug paraphernalia.