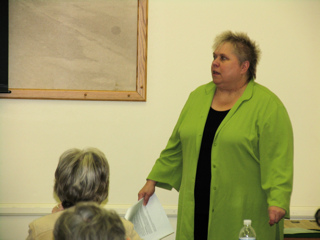 Details are now coming out about "Prominent Democratic campaign treasurer Kindee Durkee" who was finally arrested by the FBI this weekend — more than four years after the Chronicle reported complaints that she was involved in a fake "Californians for Obama" campaign that ripped off unsuspecting donors, according to the San Francisco Chronicle.
The Chronicle also noted that Durkee was listed as treasurer for a "California for Obama" campaign that sold itself as raising money for the campaign of then-Senator Barack Obama. It scooped up thousands in checks from Californians through promotions ranging from celebrity-studded cruises to campaign office "grand openings," the Chronicle reported in July 2007.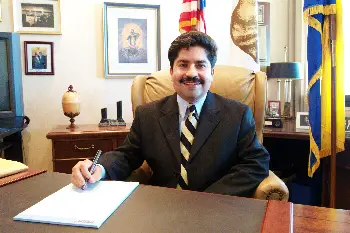 It turns out that Assemblyman Jose Solorio may have been ripped off the most by Durkee.  "The complaint alleges that in two separate transactions in October 2010, Durkee transferred funds totaling $677,181 from an account belonging to the Solorio for Assembly 2010 committee to a Durkee & Associates business account without Solorio's permission or knowledge. The withdrawals were not reported on disclosure forms filed with the state," according to the L.A. Times.
Durkee used Solorio's campaign funds to pay her employees, her personal taxes, and even her credit card bills, according to L.A. Observed.
One such bill covered expenses including cosmetics, plane tickets, gas, Amazon gift cards, a visit to Baskin Robbins, and a trip to Ariel's Grotto at Disneyland. Durkee also (allegedly) used Solorio's campaign money to pay for her mother's nursing home.
Durkee admitted to the FBI that she had been misappropriating her clients' money for years and that the forms she filed with the state were false," the affadavit says, according to the L.A. Times.
Maybe Solorio took advice from the wrong people when he hired Durkee.  Check out what our friends at the Liberal OC had to say about Durkee, back when she was working on the Hoa Van Supervisorial campaign:
The Tran campaign had one of the best accounts in Orange County working with them, Durkee and Associates. The campaign stated that Durkee's services failed them because they could not reach them. Durkee and Associates is the Controller of the Democratic Party of Orange County and the party has no problem with cooperation. Sources have told TheLiberalOC.com that in fact Kinde Durkee, of Durkee and Associates, was unable to get accurate information from the campaign and that repeated calls to make the needed amendments went unanswered by Hoa's Campaign.
And the Liberal OC proudly wrote about an event held by Durkee, that was apparently promoted by then-OC Democratic Party Executive Director Melahat Rafiei.
There is no telling how many Democrats actually got taken by Durkee.