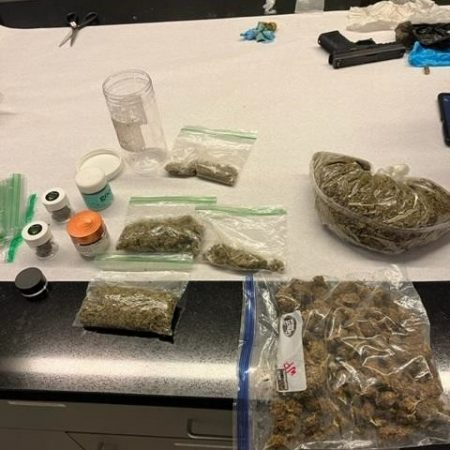 This morning, at approximately 1:25 a.m., a Westminster police officer made a stop for a bicycle violation in the area of Newland Street and 15th Street.
The male bike rider turned out to be on probation and he was searched.
A loaded firearm and a large amount of narcotics were located on his person.
The male was subsequently arrested for felon possessing a firearm and narcotic sales.
The suspect was later booked at Orange County Jail.