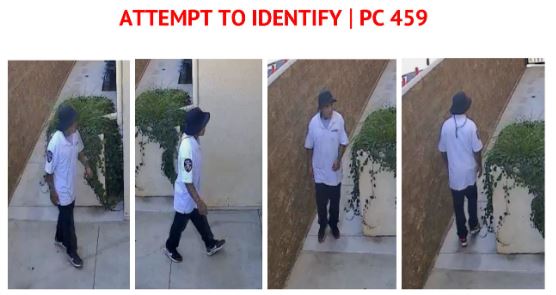 On Tuesday, September 20, 2022 at 1825 hrs., The individual shown above is being considered a person of interest referencing an apartment complex burglary in Westminster. The individual was captured on surveillance within the vicinity at the time of this incident.
Suspect 1: Male, Hispanic; 20-30 years old; medium build; wearing a white polo shirt with security patches on each shoulder, gray t-shirt underneath polo, black fedora style hat, blue jeans, black and white Nike shoes; Sleeve style tattoos on both arms
If you have any information regarding this incident, please contact Detective D. Ramirez at (714) 548-3805 or DRamirez@westminster-ca.gov.