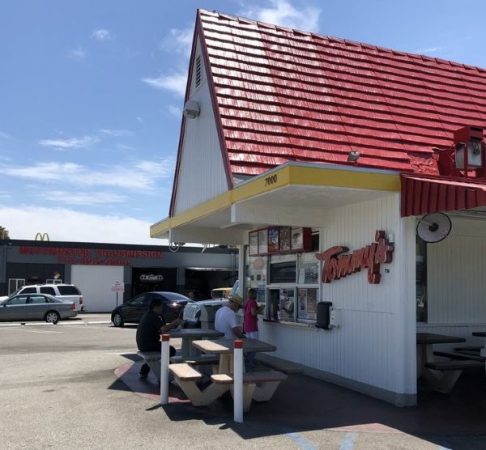 On Wednesday, October 26, 2022 at 1631 hours a suspect reached into the drive thru window of Tommy's Burger, located at 7000 Westminster Blvd., cut a cord, and removed the electronic card reader. Value $300.
Suspect 1: Male, Asian, Brown eyes, brown vest, gray jacket and pants, red shoes
Suspect Vehicle: Black moped
If you have any information regarding this incident, please contact Detective Henry Tran at (714) 548-3810 or HenryTran@westminster-ca.gov.