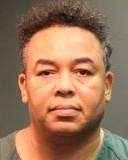 Contact: Deidra Powell, Chief Communications Officer, (714) 558-5555 Office, (714) 673-4995 Mobile
Santa Ana Unified School District's Statement on the Arrest of Tracey Steven Fulford
SANTA ANA, CA (July 10, 2017) – Santa Ana Unified School District was notified, July 9, 2017 that Tracy Steven Fulford, a walk-on Basketball Coach at Segerstrom High School, was arrested and booked for allegations of sexual misconduct with a former student. These allegations are being taken seriously and are in direct conflict of the District's zero-tolerance policy relating to staff misconduct, in which all district employees are held at the highest ethical standards. This includes reporting any suspicious activity involving abuse or neglect of a child directly to authorities, as mandated by law. Failure to do so is a criminal violation of the law.
SAUSD is committed to providing a safe and secure environment for each of the 50,000 students who attend our educational and extra-curricular activities throughout the year. The District's arduous and in-depth staff application process includes many detailed, investigative steps, all designed to ensure the safety and well-being of our students. This includes, successfully passing a fingerprint and federal, state and local background checks before interacting with students. Walk-on coaches are no exception to this rule. SAUSD's rigorous process includes multiple interviews and an in-depth screening that consists of the following:
• All potential SAUSD employees undergo a rigorous two-tier process, which includes a local and national background check before employment. All candidates are required to complete an application and undergo a mandatory national background check as well as fingerprinting.
• A conditional offer of employment is provided to all approved applicants who pass both the national background check and fingerprints.
• All approved and cleared applicants finalize paperwork and sign contract.
This due diligence is required for each district employee. SAUSD will thoroughly investigate any allegations of any employee who fails to report or protect the safety and well-being of its students.
In the days and weeks ahead, we will work closely with the Santa Ana Police Department on this investigation. We have deployed counseling support and resources to Segerstrom High School to support our students, staff, and parents. Segerstrom High School students who may need counseling support should contact the principal immediately. Any employee, parent, guardian and/or student with questions or concerns about this incident should contact the Santa Ana Police Department. We will update the community as information becomes available.
Founded in 1888, the Santa Ana Unified School District is the 7th largest school district in California, and the largest school district in Orange County. The district educates approximately 50,000 students at 57 schools throughout the city of Santa Ana. Approximately 60% of district students are English learners with Spanish being the most common language, and approximately 91% of the student population is eligible for free and reduced-price meals.