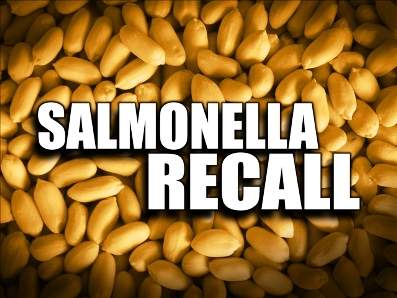 The OC Weekly has posted a very disturbing new post about the widening food safety scandal at the Santa Ana Unified School District.  This time an insider at the SAUSD has alleged that food that should have been recalled, due to the threat of salmonella, was possibly served to our kids!  We previously posted about the SAUSD's disposal of hundreds of pounds of food here.
Here are a few excerpts from the new OC Weekly article:
On October 10, school districts across the country (including Santa Ana Unified) received a letter from David Thomas, vice president of quality assurance at J.M. Smuckers. In it, he warned customers that the company was pulling packages of the company's Unscrutables peanut butter and jelly sandwiches made specifically for public-school lunches due to possible salmonella contamination, and urged districts who had already received such packages to do the same immediately.

"Please immediately examine your inventory and quarantine product subject to this recall," he wrote. "We request that you destroy any affected product that remains in your inventory."

But SAUSD officials in charge of food must've missed that memo. Sources told the Weekly that despite the warning, Uncrustables were delivered to schools and served by workers to students for two days after Thomas' memo. It wasn't until Oct. 12 that the directive came down to stop the practice: an email obtained by the Weekly shows field supervisor Artemisa Ayon writing "As of today, October 12, 2012, we are NOT (underline and caps hers) using ANY peanut butter product." Ayon sent this email in the afternoon, though, meaning students could've possibly been exposed to three days of recalled food products.
Commenters at the OC Weekly are placing the blame on Mark Chavez, the SAUSD's Director of Food Services.  You can email him at mark.chavez@sausd.us.  He is assisted by Lupita Vidal-Ramirez, Administrative Secretary.   Her number is (714) 431-1909  and you can email here here: lupita.vidal@sausd.us.
Google Salmonella outbreaks if you don't think this is serious…
Where is the SAUSD School Board as this scandal widens?  Where is Roman Reyna?  Where is John Palacio?  What about Rob Richardson, Audrey Noji and Jose Hernandez?  Are they all asleep at the wheel?  It should be noted that only Hernandez has kids in the district.  Reyna is single.  Palacio is old.  Richardson never had kids.  And Noji sent her kid to a high school in Irvine.