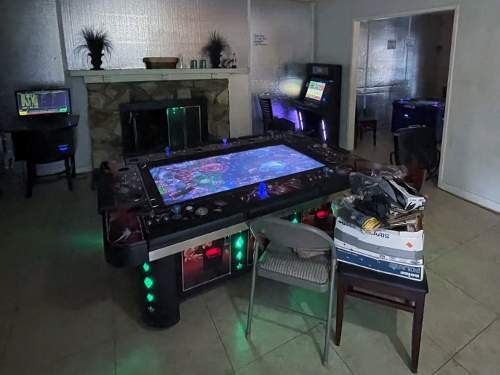 After receiving numerous complaints from residents regarding an illegal gambling den located in the 5400 block of W. Flight Avenue, (north of Mile Square Park) SAPD Vice detectives initiated an investigation that resulted in a search warrant of the premises.
This morning, SAPD Metropolitan detectives and officers from the SAPD's Directed Patrol team server the warrant. The enforcement operation resulted in 9 arrests and the seizure of 5 illegal gaming machines.
Immediately following the enforcement action, several residents who live in close proximity to the area came out and personally thanked the officers for improving their quality of life.