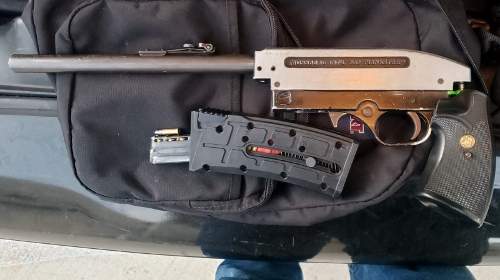 In response to an increase in violent crime, SAPD Gang Detectives organized probation and parole compliance checks on several active gang members. With assistance from various SAPD units & OC Probation Department, compliance checks at 26 locations were completed.
As a result of "Operation Community First", 8 violent gang members were arrested for probation violations or felony warrants.
During a search of a residence, a loaded sawed off pistol grip .22 caliber rifle was located in the kitchen, concealed in a backpack.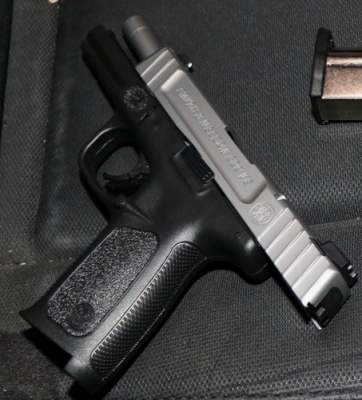 Officers were on patrol at Edna Park when they observed and detained a subject for loitering. During a search of his person, officers located a loaded 9mm handgun in his waistband. Officers also searched a vehicle associated with the subject and located an additional loaded 9mm magazine, gang indicia and narcotics.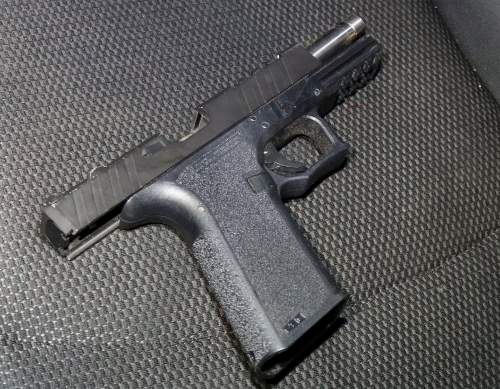 Patrol officers conducted a patrol check in the area of the 500 block of E. Pine Street due to a recent homicide. Officers observed a vehicle parked adjacent to a red curb in front of a memorial for the victim. The vehicle was occupied by two gang members who were on probation. A search of the vehicle yielded a loaded Glock 40 caliber handgun under the passenger's seat.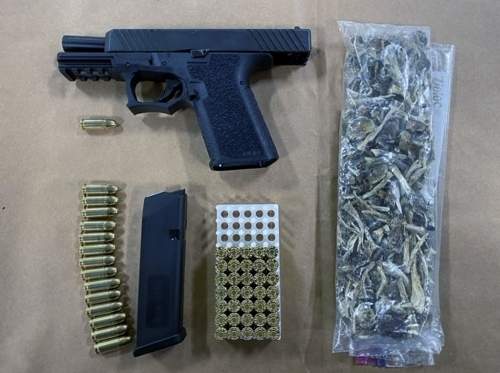 Gang Detectives and a Directed Patrol Officer were conducting gang and violent street crime suppression when they observed a vehicle commit several vehicle code violations. The driver and passenger were removed from the vehicle for narcotic related violations. During a search of the passenger, a loaded 9mm semi-automatic handgun was located in his pant's pocket. During a search of the vehicle, 35 additional 9mm bullets were located. A record check revealed the passenger is a convicted felon.
In our continued commitment to impact community safety and remove guns off the streets, patrol officers conducted a patrol check in the area of Fairview Street and Trask Avenue. During a traffic stop, the driver self-admitted to being a member of a criminal street gang and on parole. A search of his vehicle yielded a loaded revolver under the passenger seat.