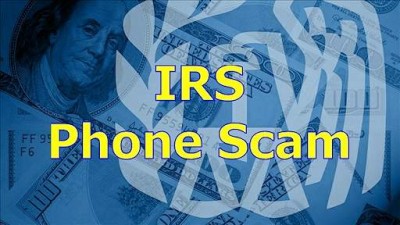 Santa Ana Police Department
Advisory: Santa Ana Police Department Advisory – Phone Scams
The Santa Ana Police Department advises the public to be aware of two current phone scams involving suspects who pretend to be IRS or Orange County Sheriff's Department employees. Since January 29th, 2015, the SAPD has several reported cases involving these scams where victims have lost approximately $10,000.
IRS-Impersonation Telephone Scam:
An aggressive and sophisticated phone scam targeting taxpayers, including recent immigrants, has been making the rounds throughout the country. Callers claim to be employees of the IRS, but are not. These con artists can sound convincing when they call. They use fake names and bogus IRS identification badge numbers. They may know a lot about their targets, and they usually alter the caller ID to make it look like the IRS is calling.
Victims are told they owe money to the IRS and it must be paid promptly through a pre-loaded debit card or wire transfer. If the victim refuses to cooperate, they are then threatened with arrest, deportation or suspension of a business or driver's license. In many cases, the caller becomes hostile and insulting.
Or, victims may be told they have a refund due to try to trick them into sharing private information.
If the phone isn't answered, the scammers often leave an "urgent" callback request.
Note that the IRS will never:
call to demand immediate payment, nor will the agency call about taxes owed without first having mailed you a bill;
demand that you pay taxes without giving you the opportunity to question or appeal the amount they say you owe;
require you to use a specific payment method for your taxes, such as a prepaid debit card;
ask for credit or debit card numbers over the phone; or 5) threaten to bring in local police or other law-enforcement groups to have you arrested for not paying.
Orange County Sheriff's Department Scam:
Law Enforcement advises the public to be aware of phone scams involving subjects pretending to be law enforcement personnel. Several instances of this type of fraud continue to occur throughout Orange County.
Suspects fraudulently identifying themselves as law enforcement officers, call victims claiming they have a warrant for their arrest. The reasons for the warrant vary; the most recent being failing to appear for jury duty or unpaid tickets. The victim is then told they can resolve the issue by obtaining a pre-paid money card and calling back with the card number. Once the number is obtained, the funds can be accessed anywhere in the world. The scammers are using names of actual Orange County sheriff's Department personnel; have voice mails using the officers' names and "spoof" caller identification so the numbers of actual law enforcement agencies will appear on the victim's phone.
The public is advised that the Orange County Sheriff's Department DOES NOT solicit by phone and will never restrict the form of payment. In addition, payments related to warrants and/or citations are handled directly through the Court.
The public can help combat this scam by doing the following:
Do not call back or hand up if you are talking to them.
Call the Orange County Sheriff's Department at 714-647-7000 or 949-770-6011 to determine if an OCSD employee is actually calling you and to file a report.
Contact the Court directly to inquire about bail or fine payment. The link http://www.oocourts.org/locations contains court locations and contact information in Orange County.
###