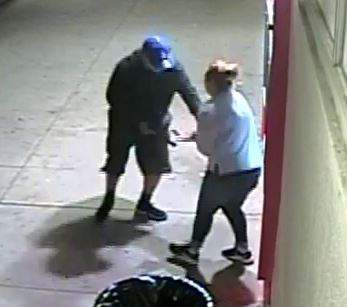 On 5-1-2019 at approximately 4:40 AM the female victim arrived at the Bank of America located at 2100 South Main Street to use the ATM machine. As the victim was using the machine to retrieve cash, the male suspect approached the victim removing a large handgun from his waistband, according to the SAPD.
The suspect demanded the victim give him the money, a short struggle occurred and the victim gave the suspect the money. The suspect and fled the location after getting into an early 2000's Chevrolet Silverado dark in color.
Anyone with information on the identity of the suspect in this case is asked to contact Robbery Detective Corporal D. Padron at (714) 245-8545 or DPadron@santa-ana.org.