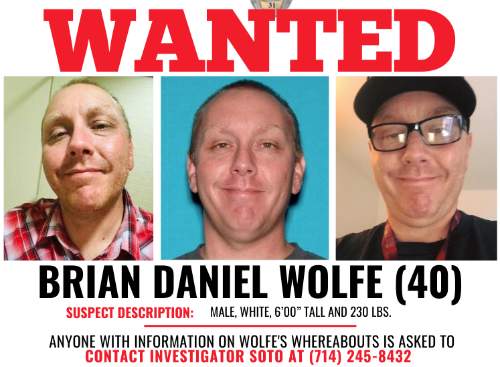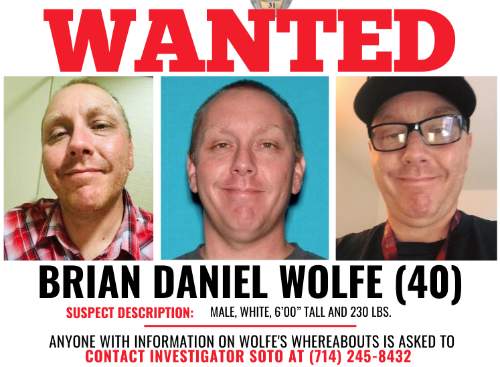 Wanted suspect Brian Wolfe has been sending the victim numerous threatening emails and text messages, therefore violating the restraining order the victim has protecting her from Wolfe.
Wolfe has also been seen in the alley behind the victim's residence.
The Orange County District Attorney's Office has filed a warrant for Brian Wolfe's arrest.
Anyone with information on Wolfe's whereabouts is asked to contact Investigator Soto at (714) 245-8432.