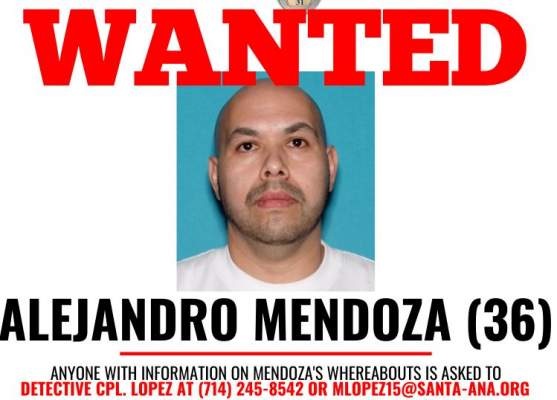 In 2019, Suspect Alejandro Mendoza sexually assaulted his 15-year-old female relative on multiple occasions.
In the latest incident, the victim was in a room within her residence when Mendoza entered and wrapped his arm around her neck. When the victim began to scream, Mendoza threatened to worsen the pain if she did not stop. As Mendoza removed his pants, the victim was able to break free and walk toward the door. Mendoza grabbed her by the arm and pulled her back to him, exposing himself to her.
The victim was able to leave the room to get help from a family member.
Suspect Mendoza left the residence and has not returned since. A $100,000 arrest warrant has been issued for Mendoza.
Anyone with information of Mendoza's whereabouts is asked to contact Detective Corporal Lopez at (714) 245-8542 or MLopez15@santa-ana.org