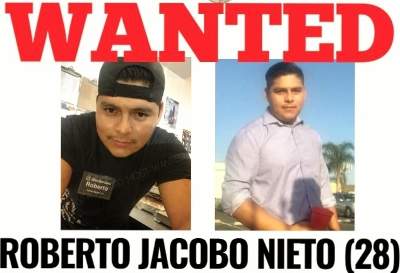 On 09/20/2019, an arrest warrant was issued for suspect Roberto Jacobo Nieto (28). Nieto is wanted for lewd acts with a child that occurred at the 2400 block of West Edinger Avenue.
Nieto is aware police officers are attempting to locate him regarding this incident.

Nieto is a male Hispanic, 5'8", 180 lbs., with black hair and brown eyes.
Anyone with information on Nieto's whereabouts is asked to contact Detective Tapia at (714) 245-8516 or GTapia@santa-ana.org