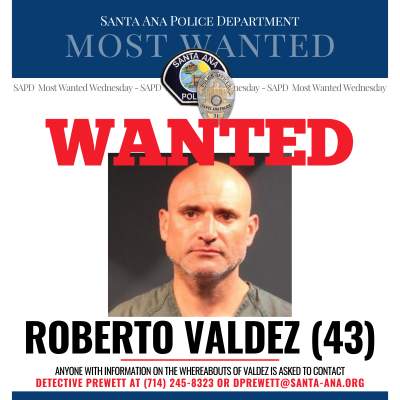 On 08/20/2020, Santa Ana PD officers arrested Roberto Valdez for robbery. At the time of the incident, Valdez was armed with nunchucks that he used to strike his victim.
On 03/26/2021 the Orange County District Attorney's Office filed a warrant for the arrest of Valdez for robbery and illegal possession of a weapon.
Wanted Suspect: Roberto Ceja Valdez (43) Santa Ana
 
Anyone with information on the whereabouts of Valdez is asked to contact Detective Prewett at (714) 245-8323 or DPrewett@santa-ana.org .