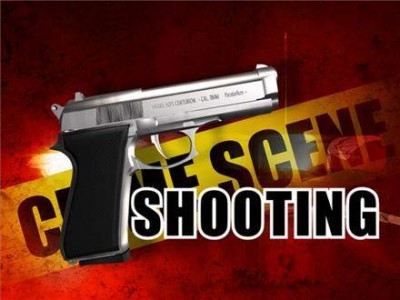 A 19-year-old Santa Ana woman was shot in the leg this Thursday night, at around 8 pm, while she was hanging out with two friends in her driveway, at the 1700 block of North Spurgeon Street, according to the O.C. Register.
An 18-year-old and 17-year-old drove up to the woman and her friends and fired five shots.  The woman was hit once in her leg.
Fortunately an SAPD police officer was nearby, heard the shots and took chase as he saw a car taking off from the vicinity.  The police officer pulled over Joshua Fermin, 18 of Santa Ana and a 17-year-old male friend of his at the Main Street onramp to the southbound I-5.
The police searched the vehicle, found a gun and arrested the young man and the teenager.  They suspect the shooting is gang-related.
The woman will survive.  She was cared for at a local hospital.
Santa Ana has been experiencing a slew of shootings over the past month but the City Council has yet to speak up about the increase in violence in our city.
This incident occurred in Santa Ana's Ward 3, which is represented on the City Council by Councilwoman Angie Amezcua.