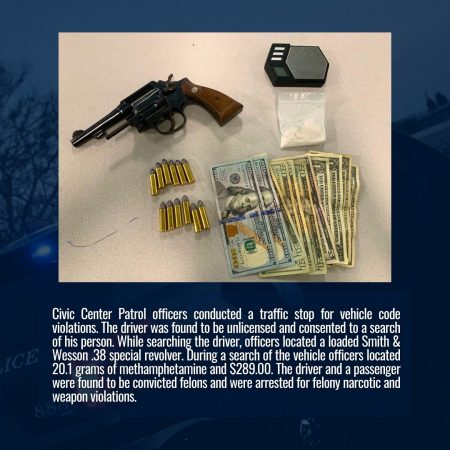 SAPD Civic Center patrol officers conducted a traffic stop for California Vehicle Code violations.
The driver was found to be unlicensed and he consented to a search of his person. While the officers were searching the driver they located a loaded Smith and Wesson .38 special revolver.
During a search of the vehicle the officers located 20.1 grams of methamphetamine and $289 in cash.
The driver and a passenger were found to be convicted felons and they were arrested for felony narcotic and weapon violations.
The suspects will now get to enjoy bologna sandwiches in jail while the rest of us enjoy our Easter Sunday brunches and dinners…