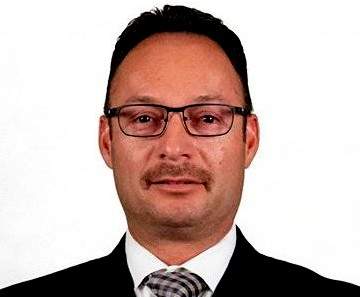 Gerry Serrano, President of the Santa Ana Police Officers Association (SAPOA), has filed recall campaign committees against two of the women on the Santa Ana City Council – Jessie Lopez and Thai Viet Phan. Both are minorities and women of color.
Serrano's beef has to do with the new police contract that Lopez and Phan voted for, along with two other Council colleagues, Johnathan Hernandez and Ben Vazquez.
Serrano is clearly trying to gain a majority on the Santa Ana City Council so he can go after SAPD Police Chief David Valentin and City Manager Kristine Ridge. However even though Serrano backed City Council Members Phil Bacerra, David Penaloza and our Mayor, Valerie Amezcua, we do not expect them to simply kneel to Serrano's wishes.
Serrano is so obsessed with his vendetta against the SAPD Chief Valentin, that he recently complained to the City of Santa Ana about Valentin's arrangement of buses to take SAPD police officers to the funeral of Riverside Deputy Calhoun, who was killed in action. Every major police department in Orange County did the same but Serrano claimed that Valentin's actions were a waste of taxpayer money!
Here are Serrano's exact words "Valentin's continued abuse of tax payer dollars (city resources) to use these tragic events as a venue to parade our officers in other cities in uniform as if he were a dictator of a military army is shameful. For the city to continue to allow the use of city resources for his own personal agenda in this and abuse of press releases to solely pump his ego is shameful. Should city resources be used freely by Valentin in this way?"
If Serrano is concerned about wasting taxpayer money why is he launching a recall against two City Council Members? That is a HUGE waste of taxpayer money particularly since new state rules will require a separate special election to replace these Council Members.
Why isn't Serrano going after Vazquez and Hernandez? Instead he is targeting two women of color on our City Council. This shameful behavior by Serrano continues the degradation of the image of the Santa Ana Police Officers Association. They used to be a respected union. Now they are in rolling the mud and Serrano put them there.
This blog will not support these recalls.