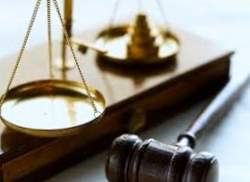 City of Santa Ana
Community: Santa Ana Expands Legal Action on Homelessness. City Will Add All Other Orange County Cities to Lawsuit
SANTA ANA, CA – On Wednesday evening, the Santa Ana City Council directed the City's legal counsel to take legal action against all Orange County cities and the County of Orange to compel parties to take immediate steps toward addressing homelessness throughout the County. Santa Ana will file the action by the end of the week.
The decision from the Santa Ana City Council closely followed a Tuesday afternoon decision from the Orange County Board of Supervisors to unanimously reject a shelter site proposal by south county mayors. Last week, the group of mayors proposed putting a homeless shelter in a remote canyon on property currently used as a pre-school and public library. The County has tasked cities with identifying and proposing homeless shelter sites.
"We are taking this action in order to allow the court to facilitate a county-wide solution to a county-wide problem," said Mayor Miguel Pulido. "Legal action may be the catalyst that helps us all find solutions for the County."
Earlier this month, the Orange County Health Care Agency interviewed the homeless population living at Santa Ana's Civic Center and found this population had come from 17 other cities. During the March 31, 2018 Point-In-Time Count throughout the City of Santa Ana, 52% of the 1,030 unsheltered homeless people surveyed reported their last permanent residence was outside Santa Ana.
"The City of Santa Ana has been a leader in addressing homelessness in Orange County. We are willing to continue being a leader in these efforts, but we need the County and our fellow cities to be good partners," said Councilmember Juan Villegas. "There need to be more ideas, fewer roadblocks, and more of us asking: 'How can we collectively move forward?' Those without homes demand better of their cities. We demand better of our neighbors."
The City of Santa Ana has made multiple efforts to engage other Orange County cities in developing solutions for addressing homelessness but with little success. In October 2016, Santa Ana reached out to the County's other 33 cities to hold a meeting to discuss potential solutions. When the group finally met eight months later on June 29, 2017, only 12 other Orange County cities sent representatives.
"It has taken too long for other Orange County cities to realize Santa Ana has dealt with an unfair burden for years. It is disappointing whenever I hear or read that some of our county's cities would rather justify inaction due to community resistance or point to infeasible solutions as evidence of effort," said Councilmember Vicente Sarmiento. "I hope our legal action spurs activity at both the County level and the local level to seriously pursue realistic solutions to providing resources for the county's homeless population."
About City of Santa Ana
Santa Ana is downtown for the world famous Orange County, California. As the County Seat, home to a vibrant evening scene and one of the most diverse communities in California, Santa Ana is gaining national attention for its efforts to innovate and address a changing County. Over 1,200 City employees work hard every day to deliver efficient public services in partnership with our community to ensure public safety, a prosperous economic environment, opportunities for our youth, and a high quality of life for residents. Learn more at http://www.santa-ana.org.