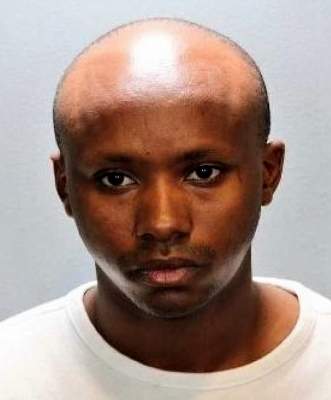 Meghann Carrie Carlisle, of Costa Mesa, a 38-year-old woman, has been listed as a fugitive by the OCDA's office in relation to a hit-and-run collision which killed Richard Frost, a 74-year-old man in Costa Mesa, on April 10, 2021. Carlisle was a passenger in the hit and run vehicle, which was driven by 28-year-old Costa Mesa resident Stewart Leacky Waithanji.
The OCDA is charging Carlisle with two felony counts of being an accessory to a crime after the fact and for her involvement in a hit-and-run collision causing serious or permanent injury.
Carlisle has also been charged with two misdemeanor counts of hit and run causing property damage, stemming from the hit and run incident.
Around 4 p.m. on Saturday, April 10, 2021, Costa Mesa police were called to the scene of a hit-and-run accident on Newport Boulevard south of 17th Street with witnesses attempting stop the driver from leaving the scene. Officers found an injured 74-year-old man in the street. The man was treated by paramedics and taken to a local hospital where he died.
Witnesses reported the victim was attempting to stop the driver of a silver Chevy Malibu from leaving the scene when he was struck. The driver, later identified as Waithanji, continued driving. He was arrested a short time later in the parking lot of a Los Alamitos bar.
Waithanji was wanted on a warrant on a September 2019 driving under the influence case and also on second warrant for an October 2019 driving under the influence case. Court records maintained by the state of Iowa indicate Waithanji was convicted for first-, second- and third-degree DUI offenses committed in January and May of 2016 and November 2017, according to the L.A. Times.
Waithanji currently faces one count of felony murder, along with two felony charges of driving under the influence of alcohol and two misdemeanor charges related to property damage caused during the collision. He faces a maximum sentence of life if convicted of all charges, according to the OCDA.
Carlisle, who apparently has also used the surname Nguyen, was arrested and released on April 13, according to the OCDA. The OCDA complaint alleges that Carlisle was the owner of the Malibu driven during the incident. The OCDA alleges that she failed to stop and notify authorities or communicate with victims following the collision. She is also accused of unlawfully harboring, concealing and aiding Waithanji so he "might avoid and escape from arrest, trial, conviction and punishment for the felony."
While the relationship between the two suspects is unknown, an online inmate locator maintained by the sheriff's department lists Carlisle's occupation as "receptionist," while Waithanji is described as a "server."
Waithanji is scheduled to be arraigned in court on May 12.