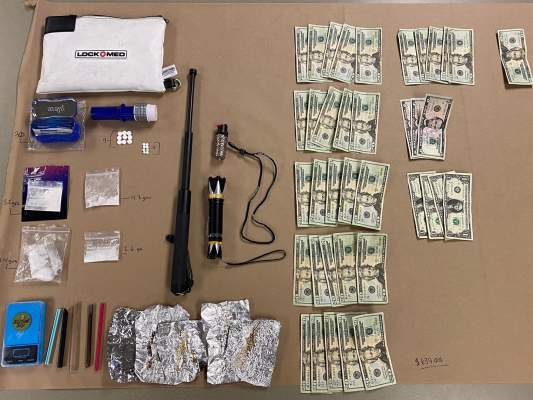 Yesterday, the Costa Mesa Community Policing Unit responded to a call of a suspicious woman sitting in her car for over an hour in a residential area. The Costa Mesa police officers contacted her and saw she had drug paraphernalia sticking out of her pants pocket.
Upon further investigation, she was found to also be in possession of:
10.5 grams of fentanyl
21.4 grams of methamphetamine
30 Suboxone strips
Pills of assorted prescribed medications
1 baton
1 Taser disguised as a flashlight
1 pepper spray
$639.00 in cash, and miscellaneous drug paraphernalia
Officers promptly arrested the suspect thanks to the vigilant caller who saw something suspicious and reported it to the police.