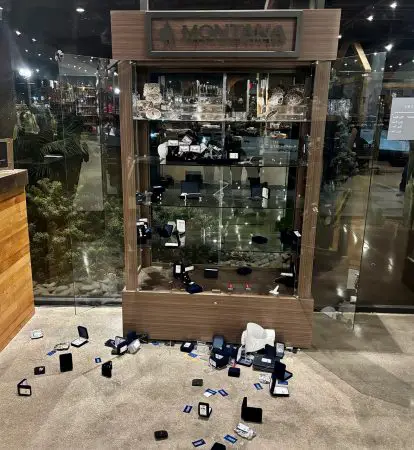 On Saturday, November 11, at approximately 3:30 a.m., an unknown male subject burglarized the Boot Barn located at 606 W. Katella. Responding Orange patrol officers noticed a display case had been ransacked and the store reported over $1000 worth of merchandise had been stolen.
The police officers conducted CSI, collected surveillance video, and canvased the area. An officer also located a witness who reported a suspicious car in the area and provided the officers with the license plate number.
The following day, patrol officers continued their investigation and located the suspect's car at a local motel. A male subject was asleep in the car with a glass pipe and suspected methamphetamine next to him. The male was on probation (PRCS) and had an active arrest warrant.
Detectives responded to assist and upon further investigation, they recovered some of the stolen merchandise inside a motel room.
The suspect was booked at OCJ for drug violations, his warrant, and detectives will add the supplemental booking charge of commercial burglary.