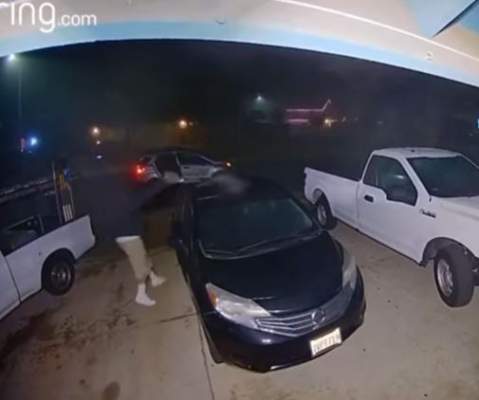 On December 1, at 11:00 p.m., an unknown male poured a flammable liquid onto two vehicles parked in the victim's driveway and then ignited it. The fire burnt itself out quickly but still caused minor damage to the victim's vehicle.
The suspect fled in the SUV.
This incident occurred in the area of Esplanade and La Veta.
An Orange City Fire arson investigator responded to assist in the investigation.
Click here to watch a video of the arsonist in action.
Anyone with information is encouraged to call Detective Ray at 714-744-7316.