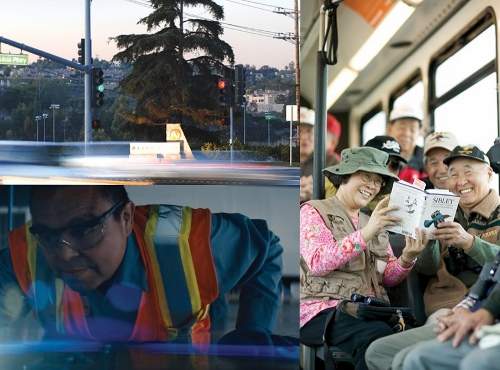 ORANGE – The Orange County Transportation Authority is recruiting community leaders to fill openings on the Citizens Advisory Committee, which provides input on a range of transportation projects, studies and outreach activities.
The 34-member committee actively provides input on OCTA's transportation studies, explores ways to improve traffic and communicates with the public. During the year, committee members are asked to participate in roundtable discussions and hear special presentations on various transportation projects, programs and services.
OCTA is seeking individuals with a demonstrated interest in community activities and transportation issues who are willing to dedicate at least 15 hours per year to meetings and activities. This is an unpaid volunteer position and committee members are asked to commit to a two-year term. Candidates must be at least 18 years old and live in Orange County.
Responsibilities of committee members include:
• Serving as a liaison between the public and OCTA,
• Identifying opportunities for community input,
• Recommending ways for obtaining public opinion on specific transportation issues,
• And commenting on significant transportation issues and suggesting possible solutions.
The Citizens Advisory Committee meets quarterly on the third Tuesday of the month at noon. Meetings are held virtually until further notice due to the coronavirus (COVID-19) pandemic.
Applications must be received by May 2 and are available at octa.net/CAC. For more information, contact Jared Hill at (714) 560-5680 or JHill1@octa.net.
The OCTA Board of Directors is expected to select the members in June.
About OCTA: The Orange County Transportation Authority is the county transportation planning commission, responsible for funding and implementing transit and capital projects for a balanced and sustainable transportation system that reflects the diverse travel needs of the county's 34 cities and 3.2 million residents. With the mission of keeping Orange County moving, this includes freeways and express lanes, bus and rail transit, rideshare, commuter rail, environmental programs and active transportation.