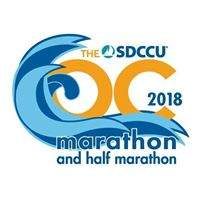 Costa Mesa Police Department
Advisory: Reminder: OC Marathon is this weekend

We'd like to remind you that this weekend you might experience traffic delays and street closures due to the OC Marathon.
The event will be held on Sunday, May 6, 2018. Road closures and delays will begin starting at 4:00 a.m. throughout our host cities of Newport Beach, Santa Ana and Costa Mesa, lasting in some areas through 3:00 p.m.
The OC Marathon has partnered with Waze to give you the bet experience possible to navigate around road closures! Download Waze for free at www.waze.com/get for iOS and Android and see real-time traffic, find optimal routes, avoid event-related road closures and more. In addition you can check the OC Marathon Waze Page for live traffic updates on event day!
For more info on Costa Mesa street closures, please use this link:
http://www.ocmarathon.com/Portals/0/2018%20Road%20Closure/CostaMesa_SantaAna_Brochure_2018.pdf?ver=2018-03-13-163205-930
Please note that Saturday evening is the Wahoo's OC 5K Run/Walk. Between about 4:00 p.m. to 7:00 p.m., Fairview Road between Fair Drive and Arlington Drive, as well as Merrimac Way between Harbor Boulevard and Fairview Road will be closed for the run, which circles through the Fairgrounds and crosses Fairview Drive and on to Merrimac Way.
For those participating in the OC Marathon, good luck!