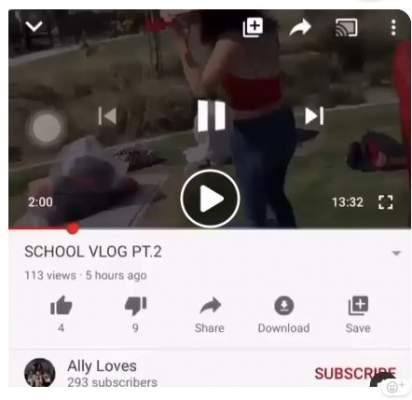 SANTA ANA, Calif. (March 19, 2020) – A discrimination-related incident in correlation with novel coronavirus (COVID-19) was recently reported at a local Orange County high school.
"I am appalled by the racist conduct perpetrated against Vietnamese American students by their classmates at Bolsa Grande High School," said Vice Chairman Andrew Do, First District. "As a former victim of repeated racist attacks when I was a student at Bolsa Grande, it hurts me deeply to see these same patterns continue decades later. While I condemn those students' acts, I want to commend the Garden Grove Unified School District on their swift and decisive response to this incident and I am proud that they are working closely with the Orange County Human Relations Commission to address issues of racism and discrimination."
"The County has zero tolerance for hate of any kind, and we are dedicated to protecting the safety of all Orange County residents," said Chairwoman Michelle Steel, Second District. "We encourage students experiencing discrimination to reach out to their local counselors, teachers or parents so this inappropriate behavior is properly addressed."
"It is unacceptable that a few Bolsa Grande High School students added emotional duress to their classmates during our turbulent, emotional climate," said Supervisor Donald Wagner, Third District. "Our next-generation must learn to unite under challenges and exercise extra grace as much as possible. I want to kindly remind that the public that they should act to rally — and not crush — the courage of those facing the stigma around COVID-19; a healthy future depends on it," said Supervisor Wagner.
"This is a stressful time for people," said Supervisor Doug Chaffee, Fourth District. "I want to thank Garden Grove Unified School District for handling this incident appropriately, and I hope this incident prevents possible discrimination in the future."
"Discrimination of any kind is never tolerated and misinformation often leads to more issues of concern," said Supervisor Lisa Bartlett, Fifth District. "The County will continue to provide our residents the most up to date information and I hope everyone will utilize this service to remain good neighbors for the health and safety of the entire community."
"Stigma related to COVID-19 can be avoided if we stay educated from reliable sources," said Michael Reynolds, Chair of the Orange County Human Relations Commission. "The incident at Bolsa Grande High School demonstrates that we must continue to educate and raise awareness of discrimination, and we look forward to working with the Garden Grove Unified School District on this matter."