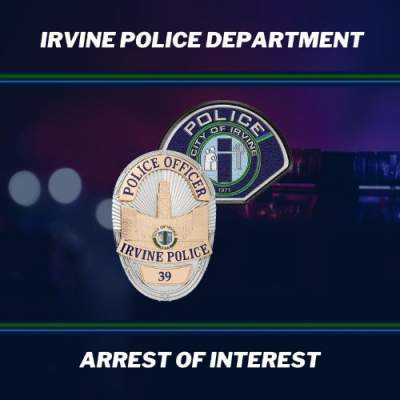 On Friday night, an Irvine Police Department officer was patrolling the parking lot of an Irvine business and observed a suspicious vehicle.
As the officer got closer, an adult male exited the vehicle and ran. A female remained in the vehicle and was ultimately arrested for drug related offenses.
In addition to finding narcotics in the vehicle, the officer located a handgun that was determined to be left behind by the male.
Officers searched the area and located the male a short distance away. He was arrested for being a convicted felon in possession of a handgun.
After conducting follow up, the officer determined the handgun had been stolen from a vehicle in the City of Tustin an hour prior.
Probably not a great idea to leave any valuables in your cars – including guns!