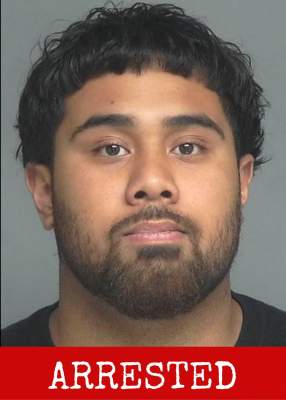 In February 2021, a victim drove his vehicle through the parking lot of a restaurant on the 12000 block of Brookhurst St., past a family who were walking. Once the victim parked, the male adult of the group (later identified as Selaupasene Launiuvao, 25 years-old of Bellflower) ran up, fired several shots into the victim's vehicle for unknown reasons and later fled the scene.
After an intensive investigation, Garden Grove police detectives were able to identify the suspect's place of residence, vehicle and whereabouts.
On today's date, officers detained and arrested Launiuvao, who was in possession of a loaded firearm. A search warrant was also served on his residence and vehicle, where additional evidence related to the shooting was located and seized.
Launiuvao will be booked into Orange County Jail for felony assault with a firearm