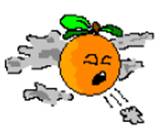 County of Orange Reports First Influenza-Reported Death of Season
The County of Orange Health Care Agency has confirmed Orange County's first influenza-related death in a person under 65 this season.

A male in his 50s who was a resident of Laguna Woods died of complications related to influenza infection last week. Public Health Laboratory testing confirmed that he was infected with influenza A virus.
See a list of clinics where you can get free flu shots in Orange County. You can also call (800) 564-8448 to find out where you can get a free flu shot.
If you don't have a doctor or health insurance, you can get a free flu shot from the Health Care Agency Flu Clinic (see below).
Health Care Agency Flu Clinic
You can get a free flu shot at the Orange County Health Care Agency's (OCHCA) walk-in clinic:
Where: 1725 W. 17th Street, Santa Ana, CA 92706 map
When: Monday through Friday
8:00 AM-11:30 AM
1:00 PM-4:00 PM
Phone: Call the Health Referral Line (800) 564-8448, Monday-Friday 8:00 AM – 5:00 PM