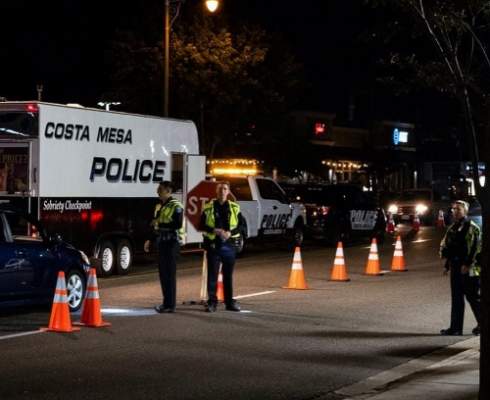 The Costa Mesa Police Department conducted a DUI and driver's license checkpoint on Friday night, July 9, 2021, at 17th Street east of Westminster Avenue.
A total of 320 vehicles were screened and yielded 21 drivers evaluated for possible impairment, 4 DUI arrests, 14 citations including 10 for driving unlicensed and 2 for driving with a suspended license, and 5 vehicles impounded.
A total of 644 vehicles passed through this checkpoint. One driver was issued a citation for failing to stop at the checkpoint and failing to yield for officers!
The Costa Mesa Police Department would like to remind everyone to keep the streets safe. Don't drive under the influence and obey all rules of the road.