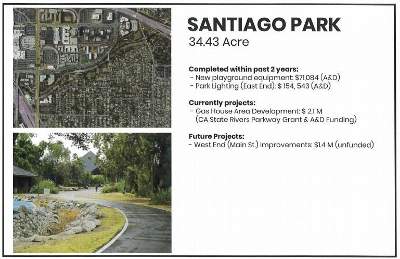 The Board of the California State Coastal Conservancy awarded $10.8 million to 17 projects to protect and restore the California coast and San Francisco Bay, and increase public access to these natural resources.
The projects funded include $1,500,000 to Monterey County to construct a segment of the California Coastal Trail in Moss Landing, $1,000,000 to the City of Santa Ana for improvements to Santiago Park, and $900,000 to the Redwood Community Action Agency for planning, design, and environmental review to develop the Little River Trail, a section of the California Coastal Trail from Little River State Beach to Scenic Drive, in Humboldt County.
The Board also authorized $3,067,000 of grant funds from the California Natural Resources Agency's Regional Forest and Fire Capacity Program to four public agencies and non-profit organizations in the Central Coast region for projects that will improve forest health and wildfire resiliency, $900,000 in funds provided by the Marin Community Foundation for five projects that address the impacts of climate change and sea level rise in Marin County, and a block grant of $1,400,000 to Association of Bay Area Governments to fund projects to complete the San Francisco Bay Trail.
"This series of Board authorizations underscore the value of partnerships in conservation," said Sam Schuchat, Executive Officer of the Coastal Conservancy. "The state, non-profit organizations and regional agencies all collaborate to take advantage of each other's expertise and make sure funding flows to the projects that will do the most good."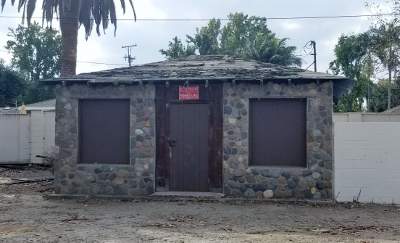 The Santiago Park project develops the undeveloped area north of the old gas house between Valencia Street and the restroom. Scope of work will include picnic area, park walking/jogging path, renovation of restroom and gas house, amphitheater, security lighting, irrigation, landscape, and removal of Valencia Street. Total project cost $2,030,000. There is $1,030,000 of funding identified for this project and this grant award of $1,000,000 will fully fund this project forward. In addition, the Santiago Main Street Entry project includes $250,000 to prepare design plans for Santiago Park from Main Street entrance to restroom and playground.
"The City Council had allocated half of the funding needed to complete the Santiago Park project, but the project was placed on hold temporarily until additional funding was identified. Now with this grant award the project is fully funded and I am happy to announce that we can now move forward with this project forward and turn this dream into reality," said Mayor Miguel Pulido.
"This grant award will activate the undeveloped area of Santiago Park north of the old gashouse between Valencia Street and the restrooms with wonderful amenities for the entire community to enjoy," said Councilmember Solorio. "As the City's representative on the Santa Ana River Conservancy Local Advisory Group, a project we've been working on with now-Congress Member Lou Correa for over a decade and more recently with our local state legislators, Assemblymember Tom Daly and Senator Tom Umberg, I'm very grateful we're receiving this funding."
For more information, call (714) 647-5400 or keep up with the Santa Ana Parks, Recreation and Community Services Agency on social media @SantaAnaPRCSA