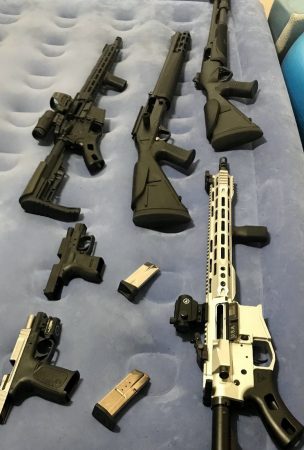 On June 25, 2022, Anaheim patrol officers were dispatched to the area of 900 S. Cambridge Street regarding a call of a male who had brandished a firearm.
When the police officers arrived, they safely detained the suspect.
Who will you vote for in the OC 2nd Supervisorial District?
The officers conducted an extremely thorough investigation of the incident, which resulted in the arrest of the suspect and the recovery of a firearm.
The officers took the investigation even further when it was determined the suspect had additional firearms in his residence. The officers obtained a search warrant for the suspect's residence and the six (6) firearms, pictured above, were seized.