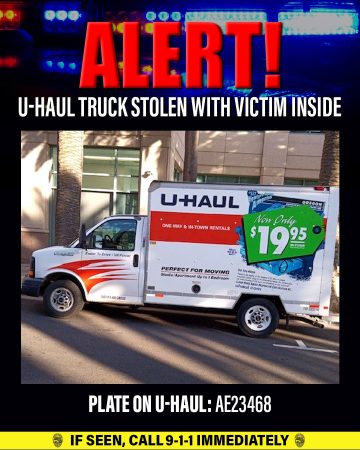 Anaheim Police officers were able to track down a stolen U-Haul truck and the elderly autistic man, James Blackwood, 63, who was in the truck when it was stolen on Wednesday.
On Wednesday, June 22, 2022, at around 2:20 p.m. , the Anaheim Police Department Communications Center received a call of a stolen vehicle in the 3100 block of W. Lincoln Ave. When officers arrived, they spoke with the reporting party, who explained a U-Haul truck they had rented had been stolen.
Additionally, officers learned a 63-year-old autistic male, with a mental age of a four-year-old, was inside the vehicle.
Who will you vote for in the OC 2nd Supervisorial District?
The U-Haul truck was entered into the stolen vehicle system and an Endangered Missing Advisory was issued for the missing elderly autistic adult.
Both Blackwood and the stolen U-Haul were located at the 3000 Block of S. La Brea Blvd. in Los Angeles.
Detectives from the Anaheim Police Department Robbery and Major Assault Detail worked on this case.
Victim Name: James Blackwood – 63 year old male – with mental age of 4 year old: 6'03", 170 lbs, Gray Hair, Blue Eyes. Last Seen Wearing: Long Sleeved Tan Shirt and Blue Jeans. Plate on U-Haul: Arizona AE23468.