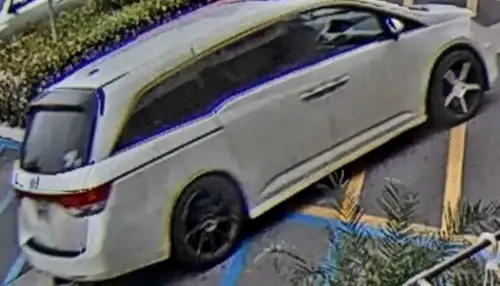 On 04/03/2022, at approximately 6:30PM, the wanted suspect entered a home improvement store and filled a shopping cart with merchandise (approximate value: $1,000).
As he approached the exit door, an employee offered to assist him with paying. He raised his shirt above his waistband exposing the grip of a semi-automatic handgun. He exited the store, loaded the items into the pictured Honda Odyssey, and fled.
Who will you vote for in the OC 2nd Supervisorial District?
Suspect Description: Male, Hispanic with tattoos on both arms and both sides of his neck. See vehicle photo above.
Location: 3500 W. MacArthur Blvd. (Home Depot)
Anyone with information on the identity/whereabouts of the wanted suspect is asked to contact Detective Park at (714) 245-8360 or Spark@santa-ana.org