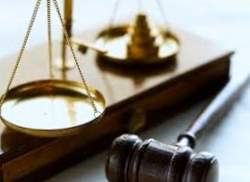 Dustin Lee Morgan, a 39-year-old Texas man is scheduled to be sentenced on July 20, for breaking into an 8-year-old girl's bedroom in Santa Ana and molesting her, according to the O.C. Register.
Morgan was convicted of lewd acts on a minor younger than 14 and sexual penetration with a child younger than 10, which are both felony charges.
At approximately 5:00 a.m. on Feb. 8, 2008, Morgan was accused of breaking into the Santa Ana home of the 8-year-old girl. Morgan walked into the victim's bedroom while she was sleeping. The defendant pushed the victim's face down after she woke up and covered her mouth to prevent her from making any noise. The defendant kept his hand over the victim's mouth while he sexually assaulted her, according to the SAPD.
The victim however managed to peel off a couple of Morgan's fingers and she made a "whining noise" which compelled Morgan to leave the apartment.
In February 2015, the Police Department conducted a further DNA analysis of evidence recovered from the crime scene and linked Morgan to the case. On March 26, Morgan was arrested in Texarkana by the U.S. Marshal's Service, according to CBS.
Morgan faces a maximum sentence of 25 years to life in prison, according to KTLA.