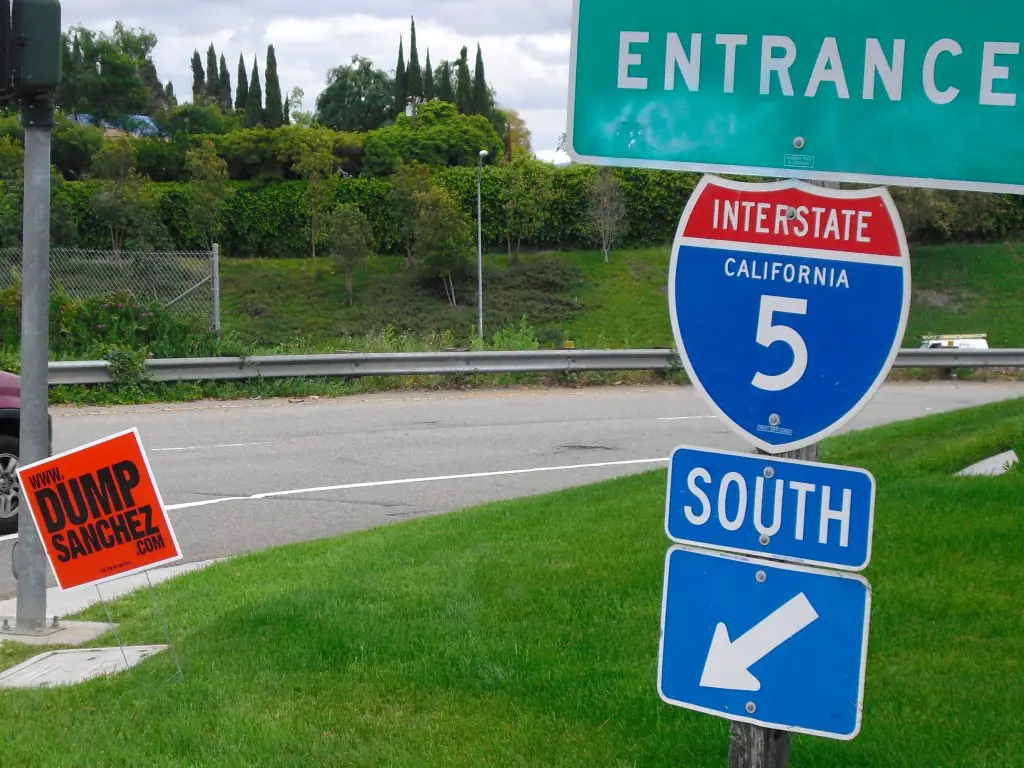 Are you wondering who is putting up all those "Dump Sanchez" signs all over Santa Ana?
Wonder no longer.  The signs belong to disgraced anti-Latino Republican congressional candidate Tan Nguyen.
I verified this by conducting a query via Godaddy.com.  They list Tan Nguyen as the owner of www.dumpsanchez.com.
He is also touted on the website itself (see the graphic excerpt below).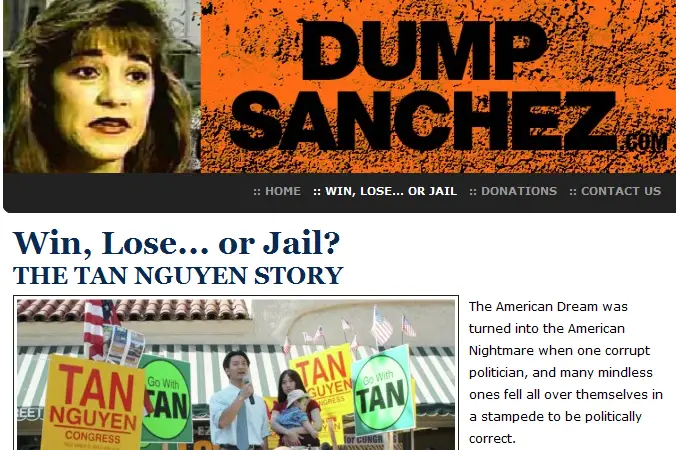 You may recall that Tan ran against Sanchez back in 2006, and he got himself in trouble when he mailed letters to Latino voters trying to scare them away from the voting booths.  You can read his crazed response to these allegations at this link.
Nguyen is running against Assemblyman Van Tran, who shares his anti-Latino views, and AUHSD Trustee Katherine Smith, in the GOP primary.