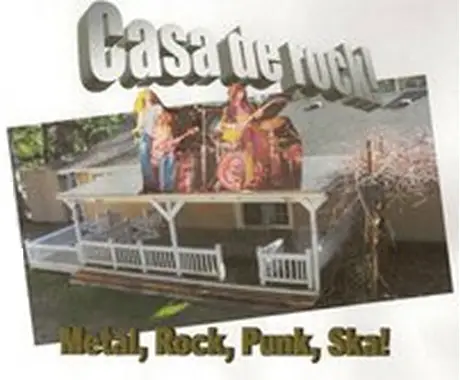 It's saint Patrick's Day! Come Drink green Beer and Celebrate! NEW STAGE AND 12 BANDS!  Come enjoy Casa de Rock at Malone's, locates at 604 E. Dyer, on March 17. $5 cover, gig starts at 7PM!
7:30-8: Bipolar disorder
8-8:30: Service INterruption To view this posting, please click the following link: simonz8@verizon.net
8:30- 9:00: Nobody Gets Killed.  Mikey Jay,  Band manager for NGK, Email: gumanagement@gmail.com. Website(s): http://www.nobodygetskilled.com/ and http://www.gumanagement.tk/
9-9:30: Robbin Love and the Voids
9:30-10pm: Luis's band
10-10:30: Tall, Dark and 90
10:30 to 11:00: Time and energy
11-11:30: Lazy Preacher, http://www.facebook.com/lazypreacher, http://www.lazypreacher.com/
11:30-12: Orangutron
12-12:30: Privatized Air, privatizedair@gmail.com
12;30-1pm: NFC, 714-580-9941, www.myspace.com/nfcband1, corey, elroacho714@yahoo.com
1-1:30pm: Stitched lips, Ricky_shagg@yahoo.com
1:30am-2am: Black Mambas , http://www.reverbnation.com/theblckmambas
Click here to RSVP on Facebook.