There was an explosion in an underground vault at the South Coast Plaza this afternoon and power has been cut to all of the stores, on Black Friday of all days.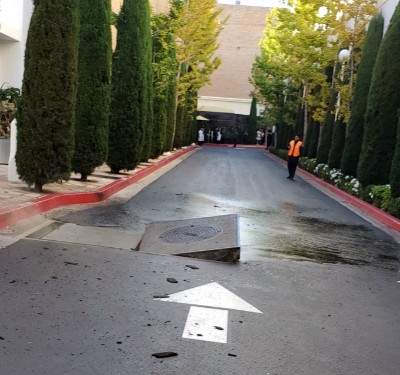 Many of the stores at South Coast Plaza have closed temporarily while power is restored.
Mall officials said the partial power outage was caused by SoCal Edison equipment affecting one area of the center, according to ABC.
Power was eventually restored.