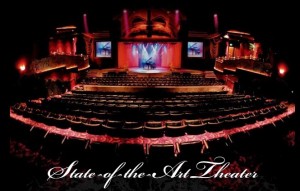 The Orange County High School of the Arts (OCHSA) has finalized an agreement with developer Mike Harrah to buy the OC Pavilion, Harrah's Santa Ana restaurant and entertainment complex, for $13 million, according to the O.C. Register.
"The expansion will increase OCHSA's sprawling campus by almost 25 percent, from about 160,000 to 210,000 square feet. But Dr. Ralph Opacic, the school's founder and president, is more excited about the facilities the new building will provide, especially a proscenium-style theater with more than 500 seats."
OCHSA also reported earlier this month that "A team of Beckman Coulter employees has adopted the Orange County High School of the Arts (OCHSA) Symphony Hall as a summer community project teambuilding event. Built in 1922, Symphony Hall currently houses more than 75 student productions and events each year. Beckman Coulter employees will donate their time and join together with volunteers from OCHSA to enhance the theatre's exterior by making necessary cosmetic improvements. The team's first priority is to patch and paint the window frames outside of Symphony Hall."
OCHSA provides a link to the O.C. Register story on their website, but no further news about the purchase of the OC Pavilion.
The O.C. Register also reported yesterday that the "Fine-dining French bistro Ambrosia Restaurant, inside the OC Pavilion in Santa Ana, announced plans to close at the end of the month."
The Ambrosia sent this email to their customers:
"For 5 Years Ambrosia Restaurant has had the privilege of serving Orange County unforgettable meals & memories. We must close our doors soon, on Saturday, July 31st, but we look forward to serving you at a new location in the future. Wine, Beer & Cocktails are 50% off all month and Bottles of Wine will be available for Purchase 50% Off as well.

Thank you for your patronage and we hope to see you during our last days at The OC Pavilion.  Au revoir et a bientot!"
There is no further news about this move on Ambrosia's website.
Is Harrah having money problems – or just being civic-minded?  As usual it is hard to say.  But kudos to the folks at OCHSA for making this move to really expand their campus and their ability to showcase their student performers.
As for Ambrosia, I always thought they were an odd fit for our city – too expensive for most folks in town.  Good luck to them at their new location.