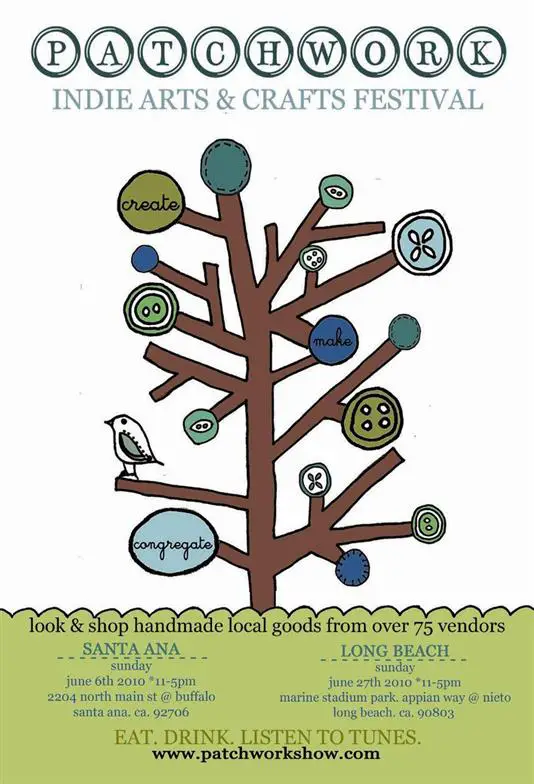 Patchwork Festivals are coming up this Sunday and on June 27!
Join the folks at the Road Less Traveled, and over 75 vendors, at Patchwork Show, the best independent arts & crafts festival in Orange County and Long Beach!
Shop from local vendors specializing in a number of high-quality goods as well as established eateries like Memphis, The Gypsy Den, The Crosby, Avanti Cafe and Mothers Market.
Listen to local acoustic music or KUCI as they will be solar powered for the event!
Harveys Seatbelt Bags will be having a special booth with on-the-spot screenprinting and park your bike at our special bike valet.
With so much more, you can't miss this great event!
SANTA ANA: june 6th, 11 to 5pm
LONG BEACH: june 27th, 11-5pm Continue reading→