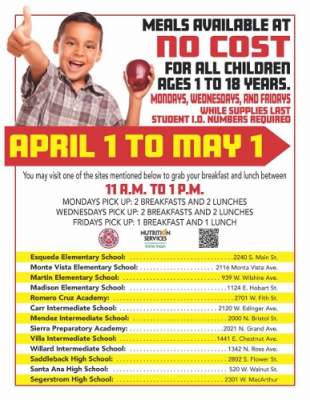 The SAUSD has announced the following important changes to their meal service system beginning April 1, 2020, as they continue to serve our Santa Ana Unified School District community.
Meals will continue to be served from 11 a.m. to 1:00 p.m. Mondays, Wednesdays and Fridays at the following 13 locations (see pictures), while supplies last.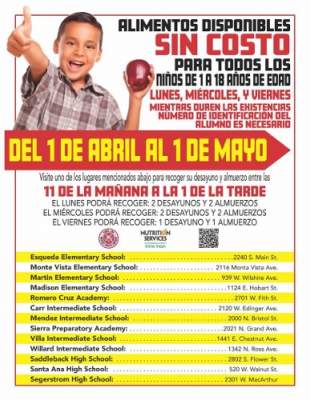 Student I.D. numbers are required for enrolled students; I.D. numbers from non-SAUSD institutions will also be accepted. A student's first and last name may be used in place of an I.D. number.