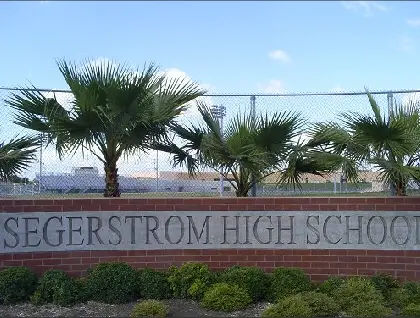 SAUSD Teachers and Students Perform For the Sake of Music
SANTA ANA, CA – May 20, 2011 — Santa Ana Unified School District's (SAUSD) talented teachers, staff, students and community members will perform at a benefit concert to support the K-12 music program. "For the Sake of Music" benefit concert will be held on Saturday, May 21, at 7 p.m. in the Segerstrom High School Theater. Tickets are $20 per person and can be purchased at the door. A few of the acts include:
Los Santaneros, a 10-piece band with a horn section, performs a mix of dance rhythms and genres from Latin America. The band consists of students, alumni and staff from Valley High, Saddleback High, Segerstrom High, Villa Intermediate and Carr Intermediate schools.
Hopsing, formed in the 80s, has toured the nation and Europe extensively and brings its blend of Ska Rock to willing listeners. Band members include drummer Keri Bello, teacher at Walker Elementary School; percussionist David Guerrero, a teacher at Roosevelt Elementary School; bassist and vocalist Mark Bello, principal at Mitchell Child Development Center; and Matt Dorame, guitars.
Vocalists Gabriel Pena, a Valley High School junior, and Jocelyn Perez, a 3rd grader at Davis Elementary School.
SAUSD educates approximately 58,000 students at 61 dynamic school sites throughout the Santa Ana community. The K-12 school district is the largest in Orange County and the second largest employer in Santa Ana, with approximately 4,500 educators and staff members. Contact us at 714-558-5555, or pioinfo@sausd.us. For more information about our schools, visit http://www.sausd.us/.
###