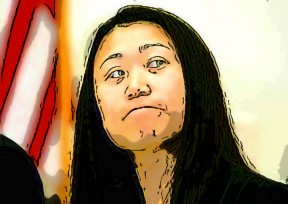 "In a 3-2 vote, with supervisors Shawn Nelson and John Moorlach dissenting, the board not only approved changes that increase health care industry representation on the board but also extended a supervisor's term on the board from one to two years. Nguyen is the supervisors' current representative," according to the Voice of OC.
Nelson and Moorlach ripped Nguyen and her dumb proposal to take over the CalOptima board – be sure to read the Voice of OC article for details, but Supervisors Pat Bates and Bill Campbell went along with Nguyen.
Here is what Moorlach had to say about his lame colleagues in his latest email newsletter:
With that, let's start with the first piece below in the Voice of OC. The old adage of "if it ain't broke, don't fix it," seems to apply here. Just last week the OC Register acknowledged CalOptima as one of the top companies to work for in the county. The Orange County Business Journal provided a similar recognition in 2009 and 2011. The annual audited financial statements for CalOptima have had no (or minimal) management representation recommendations. The expense ratio is incredibly low. The performance ratings for CalOptima are among the highest in the industry. (If only one reporter would do a comparison chart with other County Operated Health Systems, I'm positive that they would find that CalOptima would lead the pack.)

So, why the need for a change? Why does Supervisor Nguyen need to have her appointment on this board cast in concrete? And, why change our Board's policy on how appointments to boards, commissions and committees are made, just for this particular situation? You've got to love politics, but this latest power-grab is disheartening. There have been no serious complaints about the operation of CalOptima that would warrant yesterday's actions; this, simply put, is a ruse. I am embarrassed that the Board of Supervisors has allowed this to occur and am so disappointed in what our actions are doing to a fine Board of Directors at CalOptima.
The good news is that Campbell is a lame duck and Nguyen is up for reelection.  Now more than ever the Democrats need to find someone to take her out.  I hope State Senator Lou Correa will do so but he seems to have other ambitions.
The bad news is that when Moorlach takes over as Chair of the Board of Supervisors next year he won't be able to oust Nguyen from the CalOptima board.  But Moorlach has a long memory.  I hope he and Nelson will NOT endorse Nguyen next year.  Perhaps they can convince one of former Assemblyman Van Tran's allies to run against her!
Ed Kacic, current chairman of the CalOptima board, told supervisors that the ordinance change give the "implicit feeling that there's some significant things wrong with CalOptima."  He testified against Nguyen's proposal, telling supervisors that CalOptima had very low administrative costs and spent more than 95 percent of its resources on health care. Audits of the agency have been clean the past four years, Kacic said.
Nguyen essentially got her way without even proving that there are any problems at CalOptima.  This is standard Nguyen M.O.  Keep an eye on her campaign donations.  I fully expect to see a lot of them from the healthcare industry.
When Nguyen was the key vote behind rejecting a letter grade health rating for restaurants I outed the fact that her husband, Tom Bonikowski, owned a Lee's Sandwiches franchise in Stanton that had been cited many times by the County Health Department.  Of course she did not mention that when she voted.  I dug deeper and found that she had accepted about $25,000 in campaign contributions from owners of other restaurants with bad health records.  Bonikowski has since sold his stake in that Lee's Sandwiches franchise.